One of the richest men in the world, Bill Gates owns a large fleet of private aircraft. However, the software billionaire's fleet of private jets has drawn criticism from his supporters. What is known about Bill Gates' collection of private jets, and why is it so contentious?
The founder of Amazon, Jeff Bezos, owns a luxury private jet worth several million dollars. Additionally, Bezos' jets have caused controversy in the past. The internet billionaire's private aircraft, the controversies surrounding them, and which of his famous friends bought the same model are all detailed here.
Jeff Bezos owns multiple private jets
Jeff Bezos, the founder of Amazon, is so wealthy that he owns not just one but two expensive private jets. He owns two Gulfstream G-650ERs that cost roughly $150 million total. With a net worth of an estimated $133.1 billion, Bezos' expensive private jets barely made a dent in his bank account.
Two Rolls-Royce BR725 engines give the Gulfstream G650ER its record-breaking speed. They are regarded as luxury aircraft because of their roomy interiors and luxurious amenities. The various living spaces on the planes may be arranged to accommodate both business and leisure, and the bespoke seats can be made into cosy beds.
The two Gulfstreams that Bezos owns, N271DV and N758PB, are technically held by Poplar Glen, his private firm. The tech billionaire previously owned a Dassault Falcon-900EX which he sold in 2015.
Kim Kardashian and Jeff Bezos both possess the same model of a private plane.
The tech entrepreneur uses the same kind of private aircraft as Kim Kardashian, another billionaire. The owner of SKIMS recently had dinner at Bezos' $165 million Los Angeles mansion with her boyfriend, Pete Davidson. Maybe Bezos and Kardashian exchanged tales about their luxury jets.
In 2021, Forbes dubbed Kardashian a billionaire, saying that two of her companies, SKIMS and KKW Beauty, were the main sources of her wealth rather than her TV shows. The reality personality most recently introduced SKKN, a new skincare brand with a $575 price tag. The line of facial cleansers and creams might enable Kardashian to buy a second private plane like her pal at that price point.
Despite the fact that the two billionaires own the same aircraft, Kardashian's flight really cost much more than Bezos'. The jet owned by the founder of Amazon is more affordable and is estimated to be worth $70 million. Kardashian spent a whopping $150 million to heavily personalize her aircraft.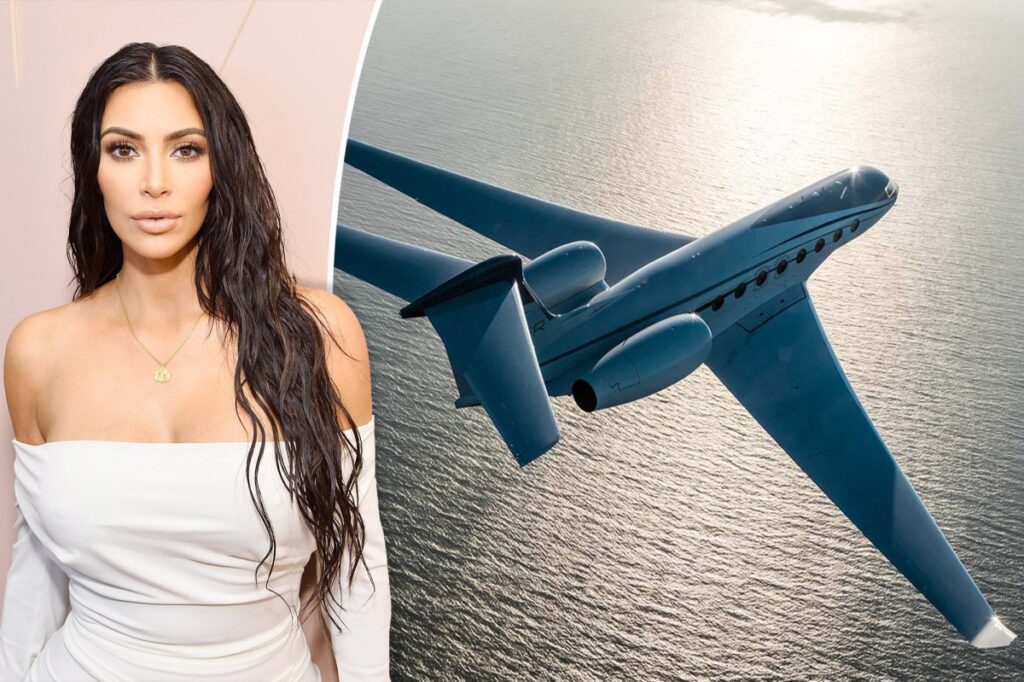 By flying one of his private planes to a climate change summit, Jeff Bezos sparked outrage.
When Jeff Bezos travelled to the COP26 climate meeting in Glasgow, Scotland, in 2021, his private aircraft generated criticism. The millionaire (along with hundreds of other participants who arrived in their own private aircraft) came under fire from environmentalists for the harm the flight did to the environment.
At the event, which was intended to "bring together world leaders to commit to urgent global climate action," Business Insider stated that more than 400 private jets carrying roughly 1,000 participants (an average of 2-3 passengers per plane) were planned.
Bezos flew a Gulfstream to the climate summit, but according to a spokeswoman for the Bezos Earth Fund, the billionaire offset all of his private jet's carbon emissions and utilized sustainable aviation fuel.